Review
Arienzo is a genuine and popular beach club, set on a private and fantastic beach
Published: September 25, 2019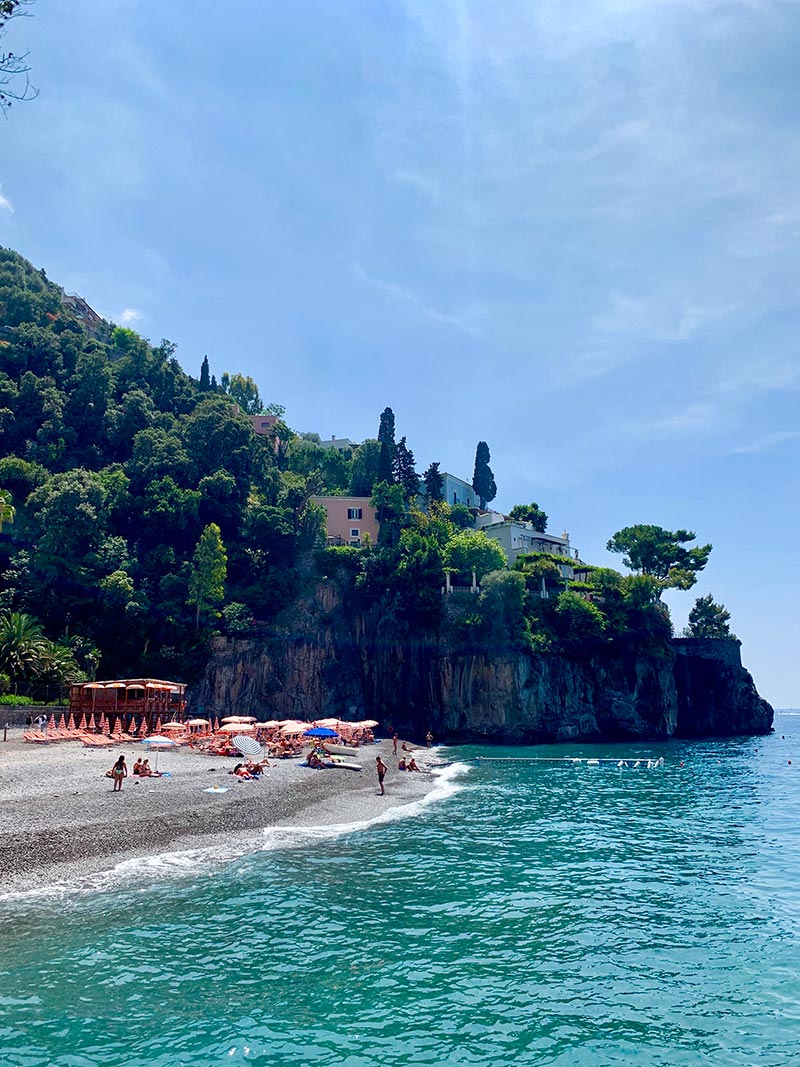 Arienzo Beach Club is a popular beach club in Positano, and also the only one with a private beach available only for the guests Arienzo.
To get here you have to take a boat from Positano. Arienzo arranges shuttle boats that are complementary for all the guests.
Food & Service
Like many other beach clubs, there's always a choice for "catch of the day" at Arienzo, which is something you always should try. The fresh fish and seafood tasted like heaven.
Accompanied by cold white wine or rosé, you'll have a lunch to remember. And make sure to book your lunch table in advance. Arienzo is very popular during the summer months.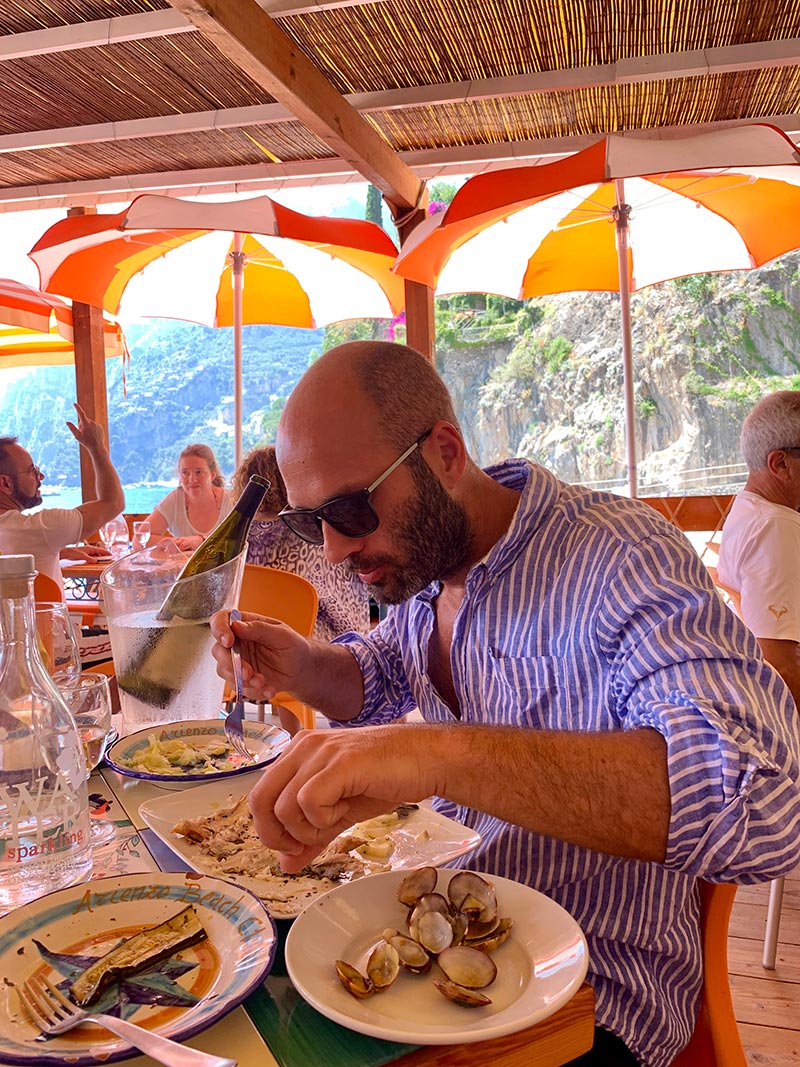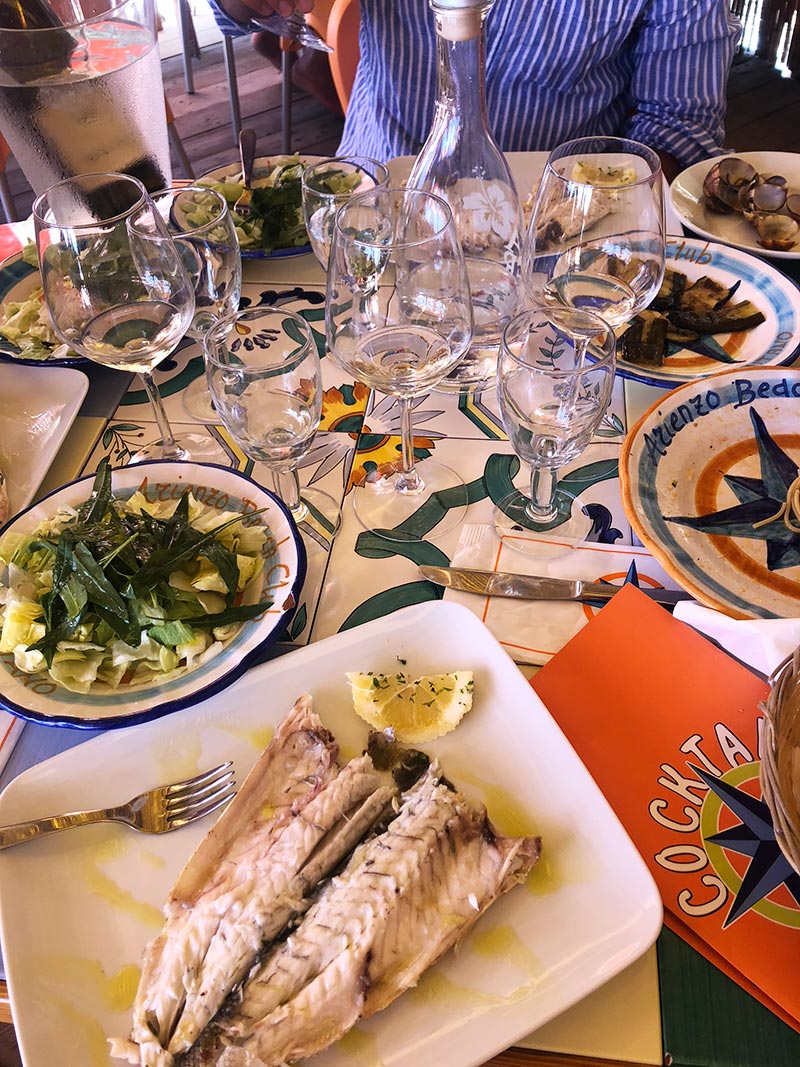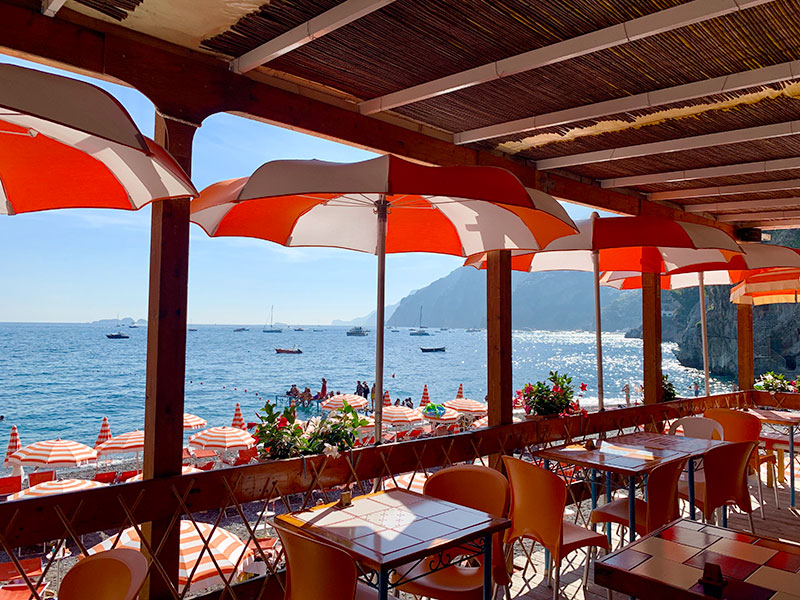 If the food is good here, so is the service. Always attentive and with a smile. If you don't want to sit in the restaurant and eat you can order drinks and food to your sun lounger.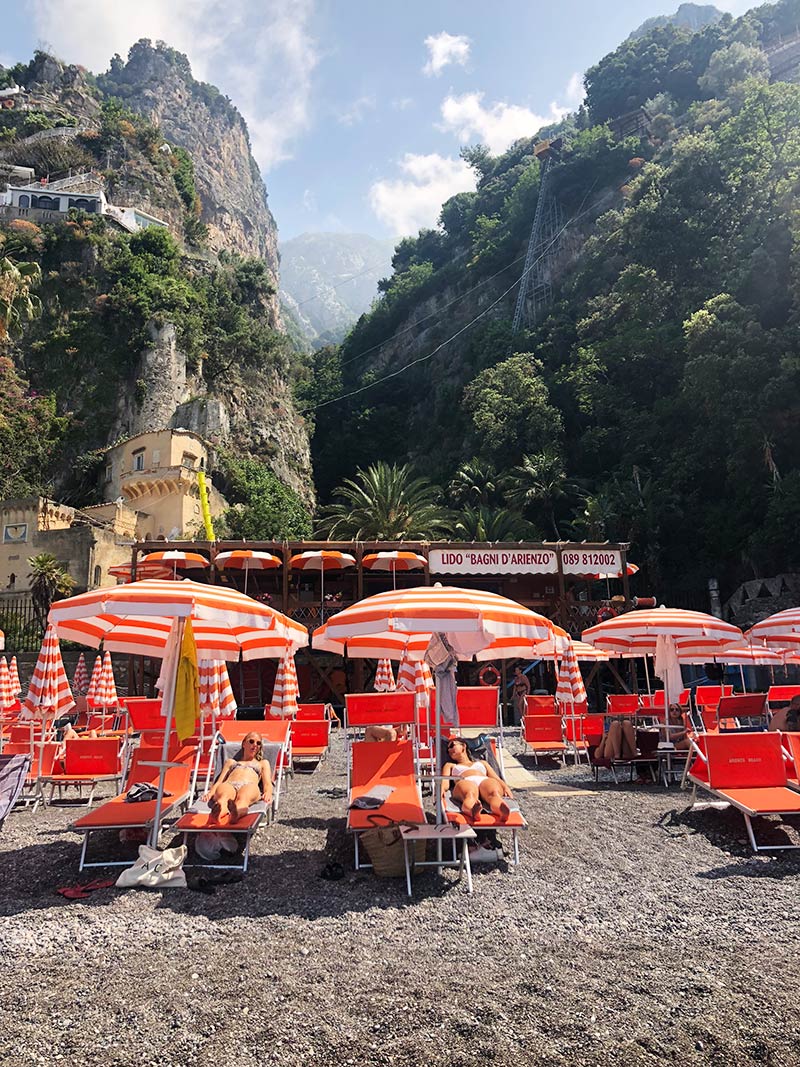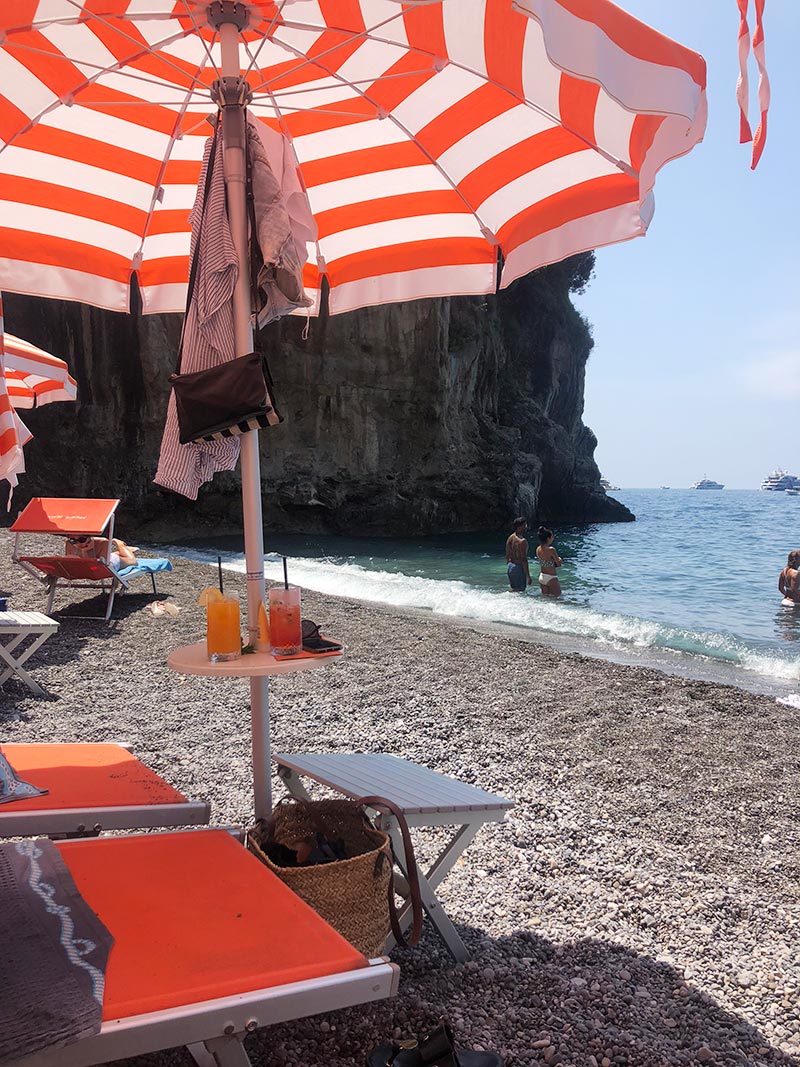 Beach & Setting
The beach at Arienzo is made up by small stones, which creates a crystal-clear water to swim in. But it can be quite tricky and warm to walk on the beach without shoes or slippers.
If you take the (short) stroll to the end of the beach you'll find a stair leading up to a small space where you can jump from. Only a meter or so above sea level, but still a great spot to dive from.
On the end of the beach you can swim out to a higher cliff that you can jump and dive from. Only accessible from the sea, and a bit tricky to get up. But it's so worth it.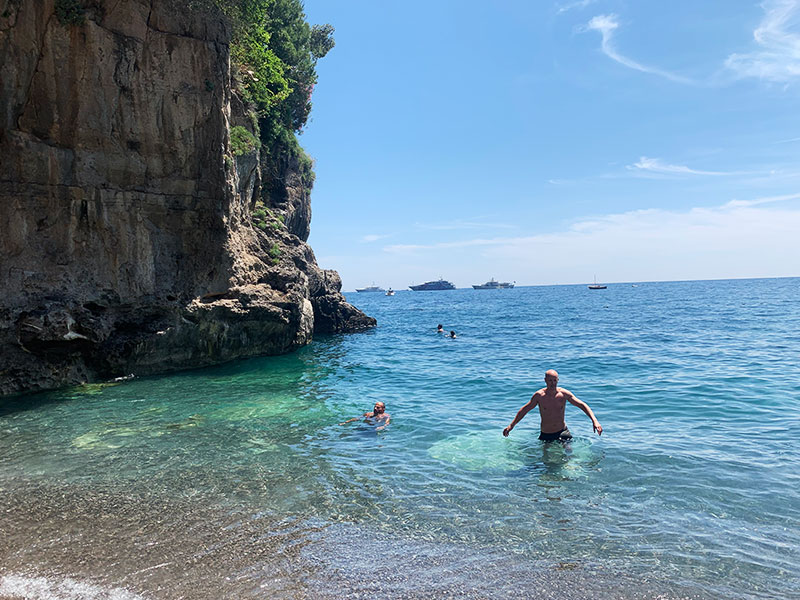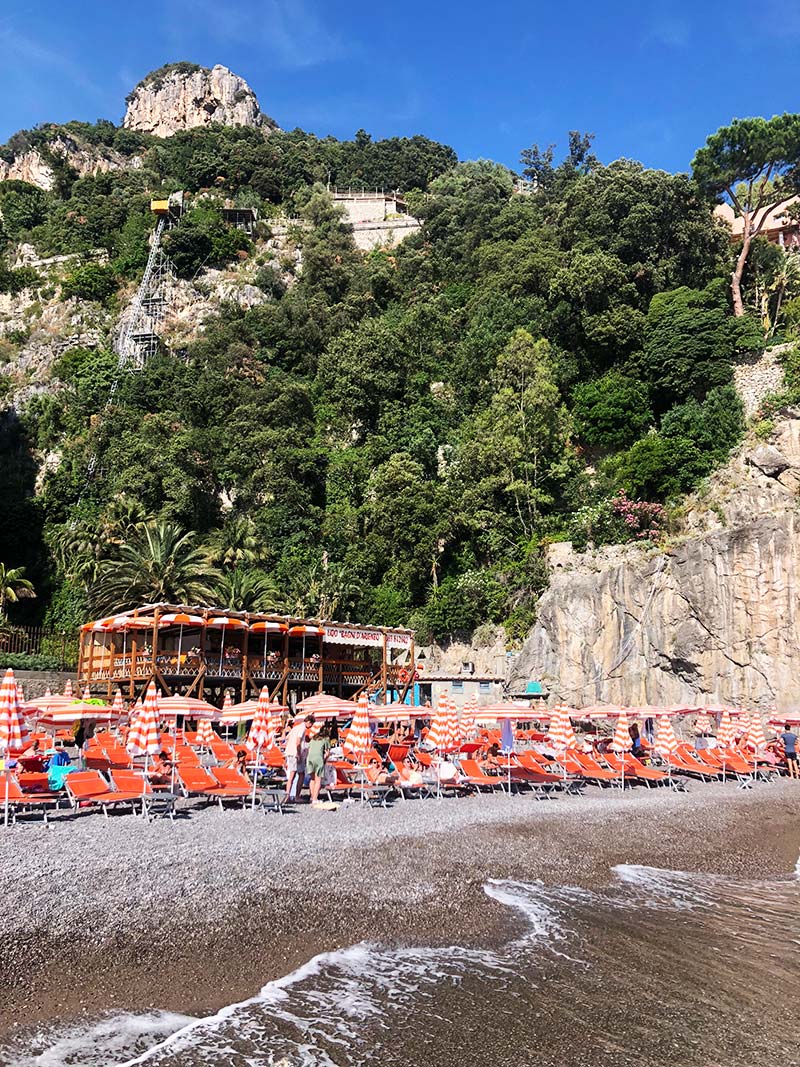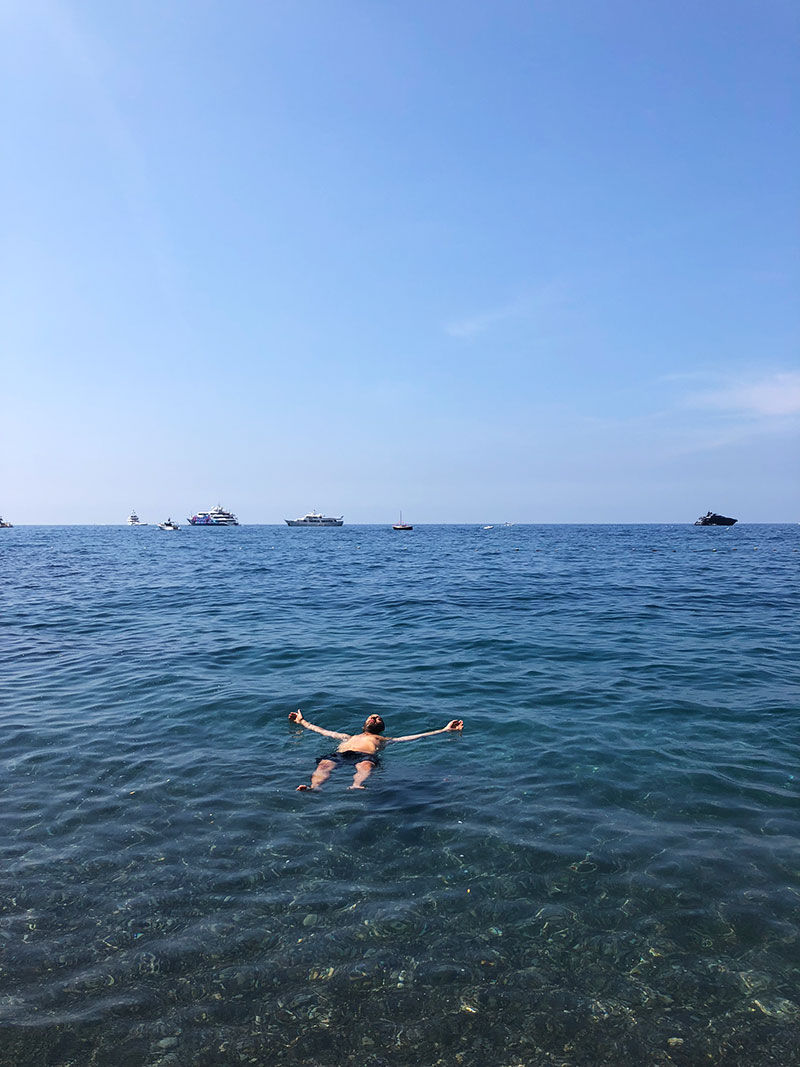 Conclusion
Arienzo Beach Club is great if you like good food and a more chilled out vibe. Positano is very posh in many ways, but Arienzo feels more genuine and nicer in a lot of ways. Like always – book your sun loungers in advance!
Summary

• Private beach
• Crystal clear water
• Genuine
• Fantastic food
• Chilled out vibe
---