Review
La Brisa offers one of the best sunsets in Bali
Published: September 18, 2019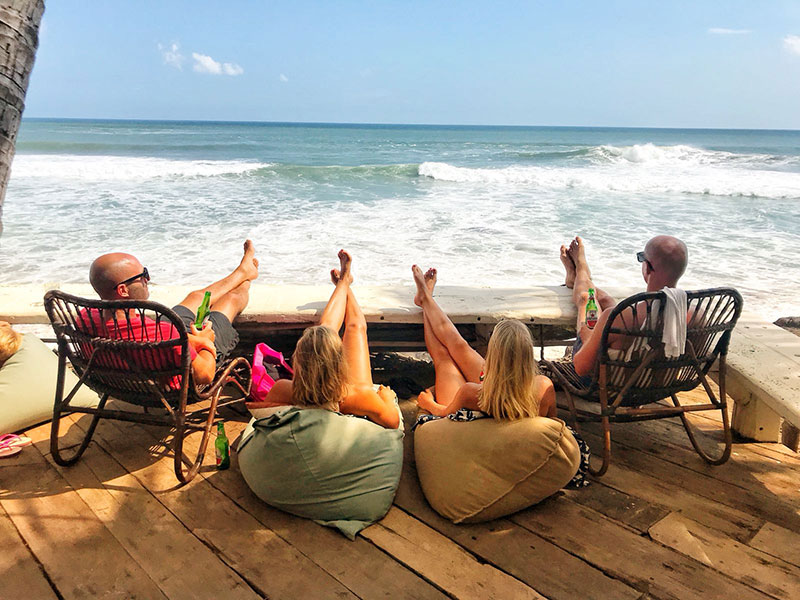 Charming and rustic, yet with a very modern vibe. It is easy to spend a full day at La Brisa, even though you are not directly on the beach.
La Brisa is a day-to-night beach club, located a couple of stairs up from Echo Beach in Changgu, a bit north of Seminyak. Read all about our full, and very relaxing day at La Brisa:
Setting & Atmosphere
Just like in Seminyak, the beaches around Changgu are lava-black. Pretty cool, but in the long run not as fantastic as golden or white sand. However, in the case of La Brisa this does not really matter, as the beach club is set on a large wooden deck a couple of stairs above the beach.
We arrived at the beach club around 10am and were far from the first ones (opens at 7am), but early enough for no fee or minimum spend, which is usually the case later in the afternoon / at night. All the front row-spots looking out over the beach and ocean were taken, but La Brisa continues a long way in from the beach, so not a problem getting a table.
The inner part of La Brisa is more covered and cosy, shaded under a lot of palm trees. Here is also a swimming pool, but since it is shaded it feels more like tropical decoration then highly used.
It was a cloudy morning, so La Brisa worked perfect ordering some coffee and beers, relaxing in the very comfy chairs and bean bags and playing some cards.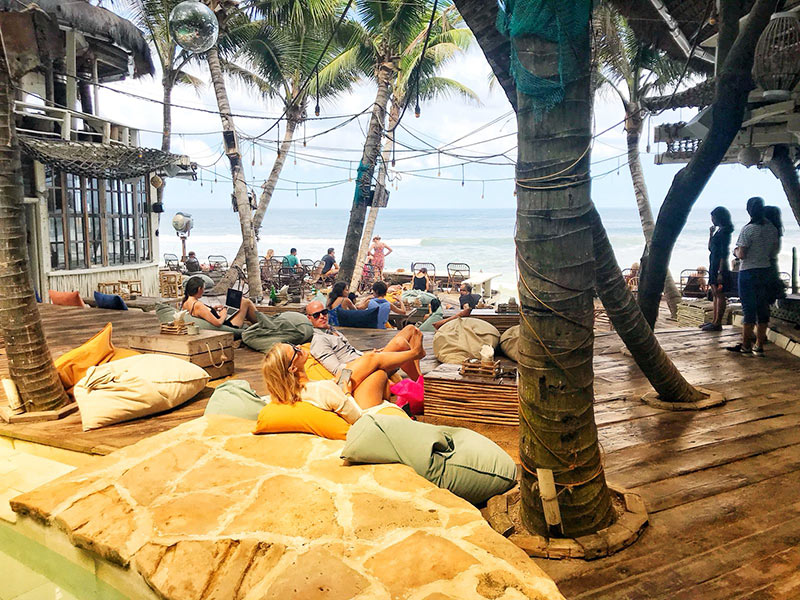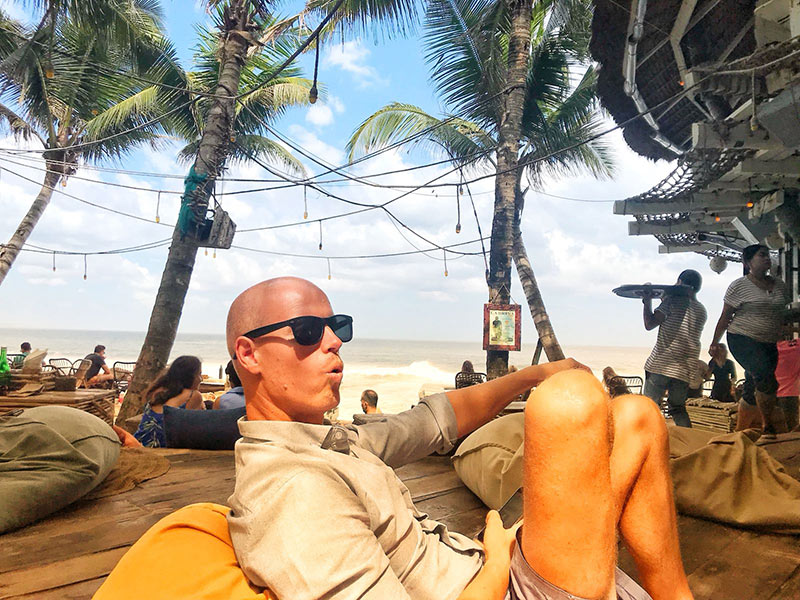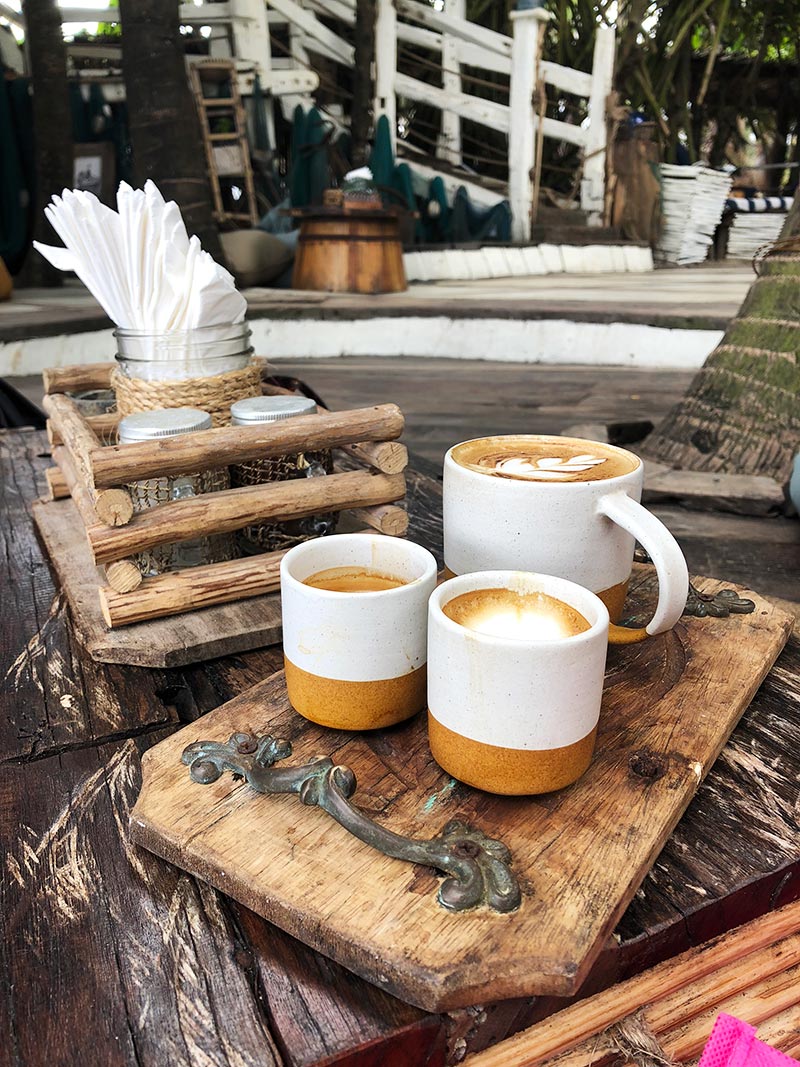 As lunch hour got closer, the sun came out and we managed to get a hold of some of the front row spots. Now we are talking top class relaxation. Sitting in some comfy chairs, feets up on the fence, ordering food and drinks, looking out over the big ocean. Just perfect!
We stayed to watch the amazing sunset, and the front row spots at La Brisa might just be one of the top spots in Bali for this. The combination of the sun setting and people walking the beach is something you can get lost in for hours.
La Brisa offered a perfect mix of relaxed and vibrant vibe during the day, quite a lot of people and action, but it did not feel at all wrong taking a nap in one of the loungers. As we left just after sunset, people kept on coming, and the feeling is that La Brisa gets even more vibrant at night.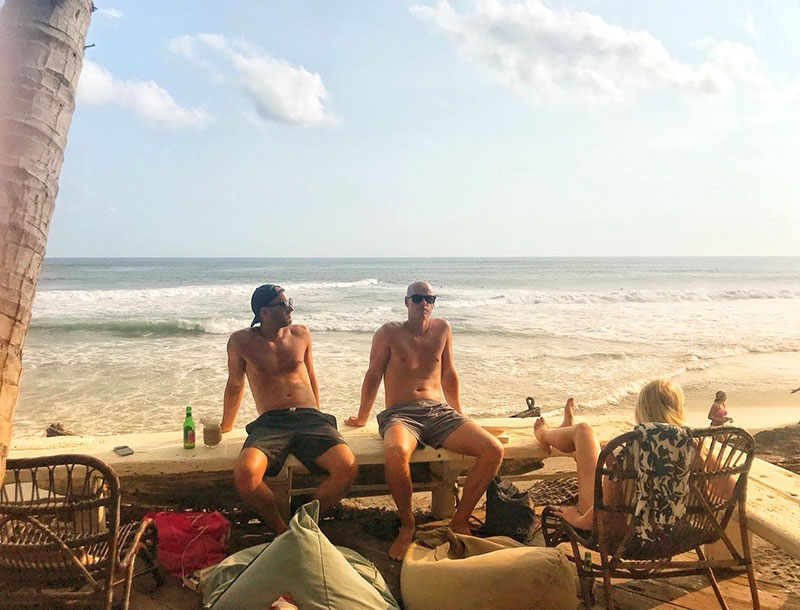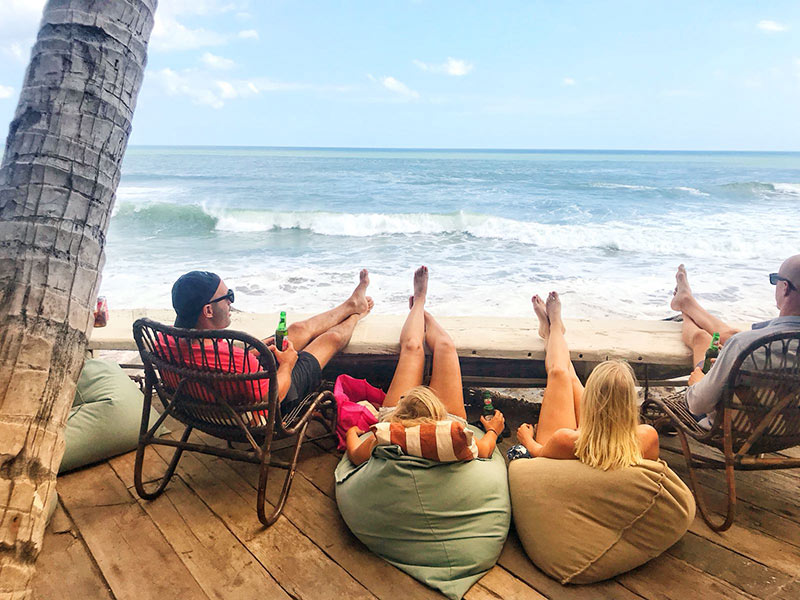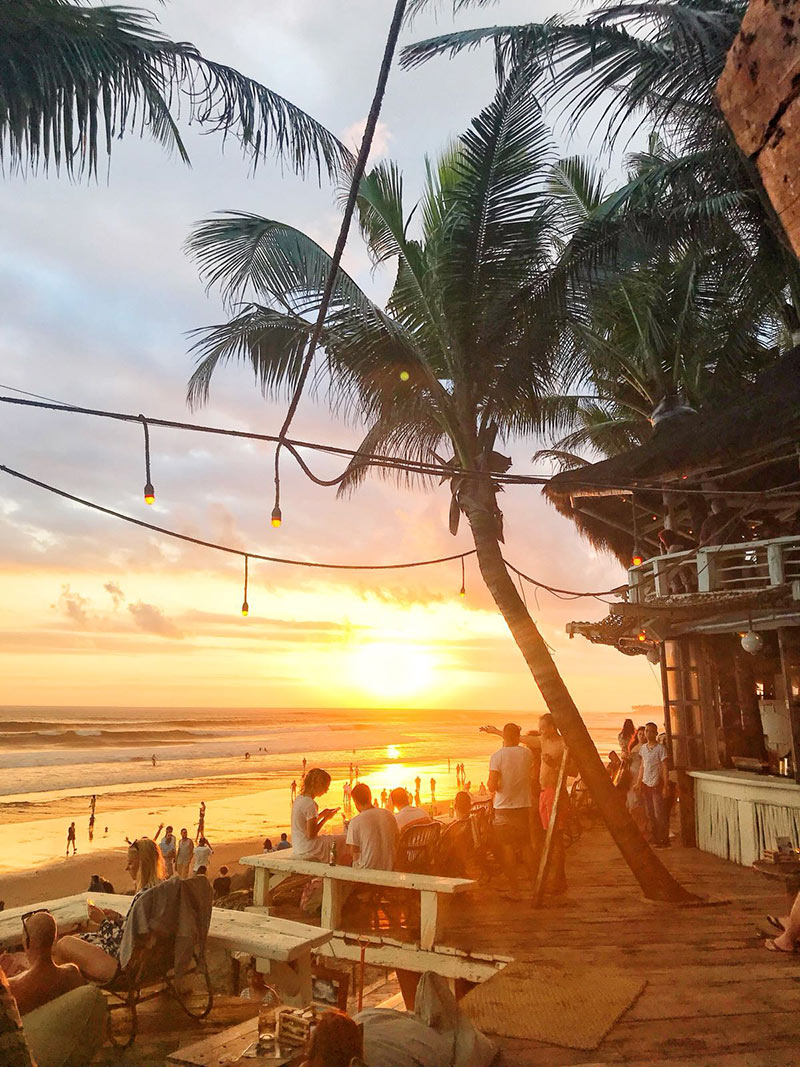 Food & Drinks
La Brisa offers a wide, tasty and fresh range of food and drinks. We tried both some super-refreshing fruit smoothies, tasty cocktails and the classic Bintang beers.
As lunch we had some smaller tapas-like bites, as well as large, filling and very fresh bowls with veggies and fish. All exremly well-made and great in taste.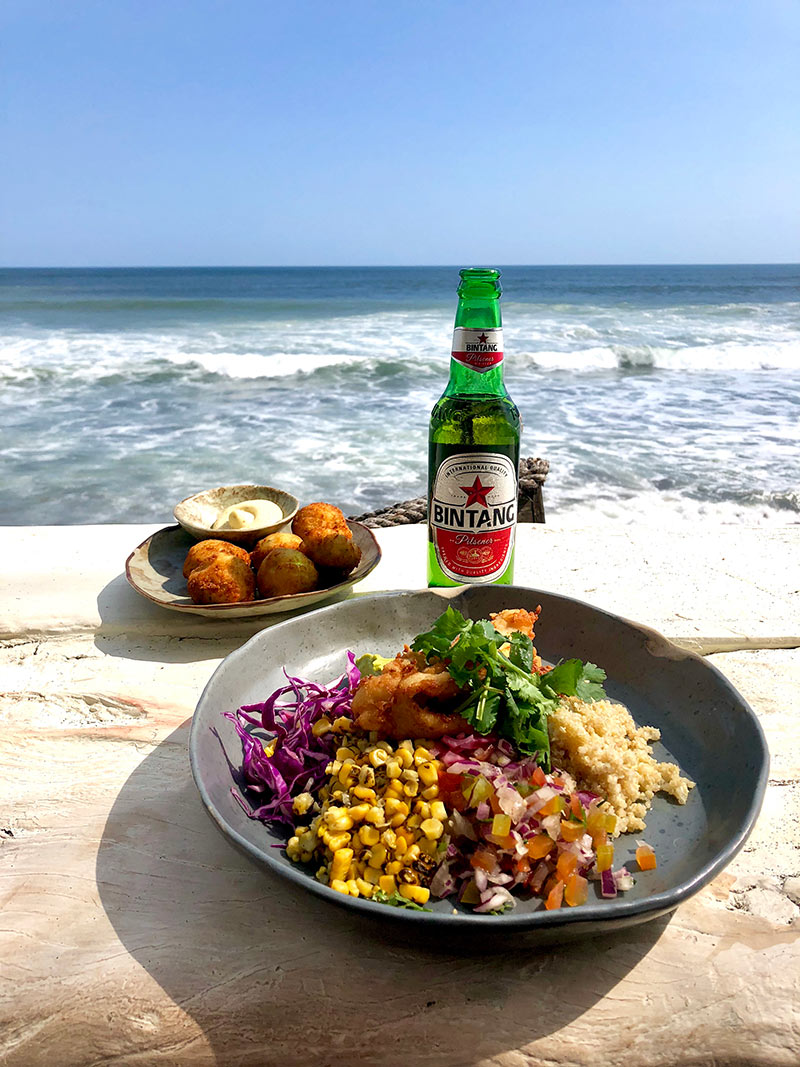 Conclusion
While La Brisa has a swimming pool and is set right by the ocean, it is more of a lounge-beach club than a swim & dip beach club. Perfect spot for long and relaxing days (and nights!), enjoying the great atmosphere, tasty food and drinks and great views over the ocean and beach.
Summary

• Tasty food & drinks
• Lounge vibe
• Magical sunset
• Rustic yet modern
• Charming
---